Diana Whitney, E-RYT-200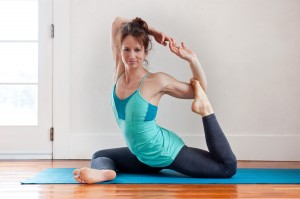 Diana Whitney teaches a dynamic, Ashtanga-inspired vinyasa flow that strengthens the body while opening the heart. For 15 years, she has led students through a creative asana flow that integrates core strength, breath and self-compassion. Diana is a lifelong athlete, and her teaching is informed by her experience in sports, motherhood, and creative writing. Her first book, WANTING IT (poems), was released in August 2014 by Harbor Mountain Press. Diana raced on the varsity cross-country ski team at Dartmouth College, and rowed competitively both at Dartmouth and at Oxford University, where she completed her Master's degree in English.  Learn more about Diana's writing HERE.
Diana has studied with renowned yoga teachers Beryl Bender Birch, Tim Feldmann, Nancy Gilgoff, and Christine Hoar, among others, and trained in Pilates mat with Power Pilates. Diana integrates aspects of Pilates core work into her yoga flow, and completed a year-long training in the Rasamaya method, a fluid, dance-like form of vinyasa.  She teaches yoga at The Putney School.
Tim Whitney, RYT-200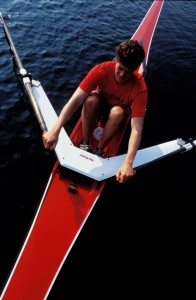 Tim Whitney is a sculling coach, psychotherapist and longtime yoga practitioner. He loves play and exercise, and integrates them into his therapeutic work with both children and adults. His work in the mental health field has taught him that nothing is better than exercise and movement for helping people settle into a natural, relaxed state.Tim has coached sculling for students of all ages and abilities for more than 12 years, at the Long Beach Rowing Association, the Craftsbury Sculling Center, the Putney School, the Putney Rowing Club, and Row-BOC. He was the captain of Wesleyan Crew and went on to become the 2001 National Champion in the men's single sculls, placing 13th at the FISA World Rowing Championships in Lucerne, Switzerland.
Tim is a lifelong athlete, and his many sports include: cross-country skiing, hockey, speed-skating, surfing, baseball, running, and cycling. Mindful yoga has always been part of his athletic training and race preparation.  He offers counseling, athletic coaching, and yoga sessions at his new office, Soul Sport.
Emily Samet, RYT-200
Emily Samet is grateful for the opportunity to share her love of yoga as a certified instructor. She seeks to bring the same peace, strength, joy and devotion she feels in her personal practice to her teaching. She honors the unique needs of each individual and seeks to create a welcoming atmosphere that supports exploration without expectation. Her classes include flowing sequences balanced with opportunities to drop in deeply. In addition to teaching, Emily holds heart-centered guidance and wellness sessions via Grounded Soul Holistic Astrology, found at emilysamet.com.